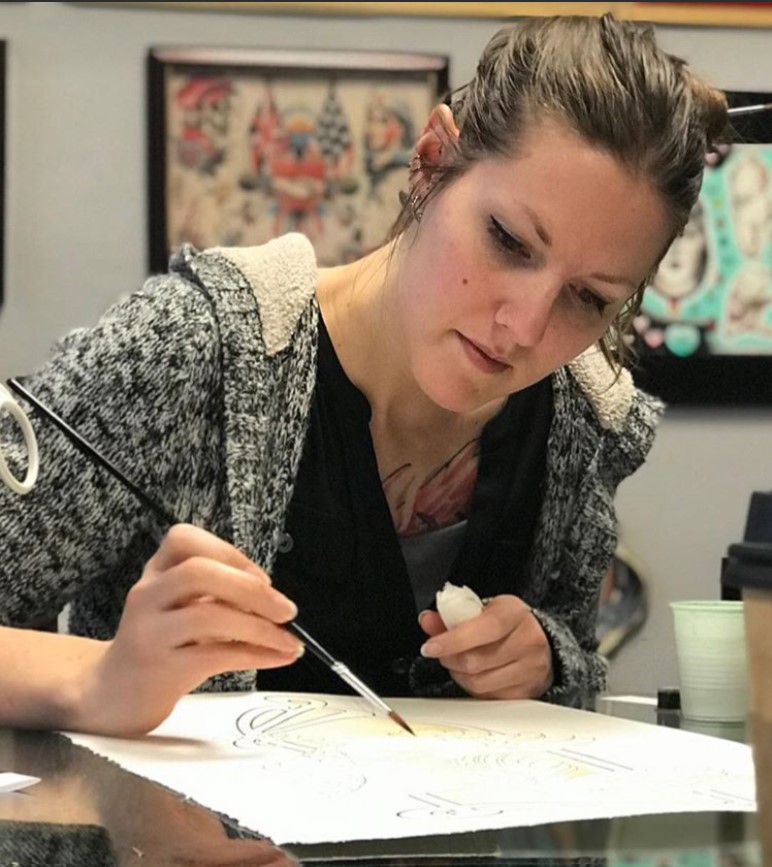 Originally from Southern Indiana, Lindsey "Harper" Clark started her tattoo career in 2007. Her style is often described as Neo Traditional or Illustrative.
Throughout her career, she has had the opportunity to work with several talented artists in various locations across the country. If asked, she would probably tell you that the option for travel is just one thing she loves about her work.
When not at the shop, she can usually be found baking, making art, playing DND, painting miniatures, or dressing like a pirate at the Renaissance Festival.